Our Equipment
Getting you eqipped for both analytical and field research
Teaching within the School of Geography, Geology and the Environment and research within the Geography, Geology and Environment Research Centre is supported by the availability of a wide range of analytical instruments from handheld spectrophotometers and X-ray fluorescence to laboratory-based gas chromatographs, a range of microscopes, particle size analyser, organic elemental analysers and ICP-OES and ICP-MS. These instruments are routinely used for research purposes at Keele University under funding from NERC, ERDF, Environment Agency, Royal Society of Chemistry, etc.; however, we do offer sample analysis service for outside universities, consultancies and government and non-government organizations.
For laboratory access, training and bookings, use the buttons below. Please makes sure you have followed the bookings guide before you make a booking.
Laboratory equipment list
‌
The Lachat QuickChem 8500 series Flow Injection Analyser (FIA) system is designed for the analysis of nitrate, nitrite, and ammonium in soil/waste extracts or water.
Fully automated with an auto sampler, the throughput is high (~90 sec/sample).
The analysis is colorimetric, where the target species react with selected reagents producing a specific colour. The intensity of the colour produced is proportional to the concentration of the ion of interest.
Contact: Adam Jeffery
The Agilent GC7890A series for greenhouse gas (GHG) analysis is designed for the measurement of ambient atmospheric concentrations of methane, nitrous oxide and carbon dioxide gases.
This GC is custom-designed to first purge out oxygen and then separate methane, carbon dioxide and nitrous oxide through packed columns within a single sample.
Methane is eluted first from the columns and is directed to a flame ionization detector (FID), followed by carbon dioxide, which is directed to a methanizer column and then to FID. The eluted nitrous oxide is directed to an electron capture detector (ECD) for concentration measurement.
The GC is equipped with software for data acquisition and handling.
Contact: Adam Jeffery
The Flash2000 series organic elemental analyser at Keele is capable of analysing carbon, nitrogen, sulphur, hydrogen and oxygen in solid media.
Samples weighed into tin capsules are introduced into the flash combustion chamber (~1000 0C) by an auto-sampler. The carbon, nitrogen, sulphur and hydrogen in the samples are combusted to elemental gases, which are then directed to a separation column for elution into a thermal conductivity detector (TCD) for concentration measurement.
The analyser is operated in a pyrolysis mode for oxygen concentration measurments.
Contact: Adam Jeffery
The laser diffraction particle analyser is capable of analysing particle sizes with a resolution of 0.04 µm to 2000 µm.
The analysis is supported by software capable of analysing the data for size (% weight & distribution), among others, with high reproducibility and accuracy.
Contact : Adam Jeffery

Two Inductively Coupled Plasma (ICP) machines equipped with Mass Spectrometry and Optical Emission Spectroscopy modules offer an excellent choice for elemental analysis in environmental media including soil, water, wastes, biota, etc. with high precision and accuracy from ppm to ppb and even ppt level detection capabilities.
Atomization of the analyte of interest is undertaken in plasma (6000 to 800 oC) and the resulting emissions are detected by a mass spectrometer (MS module) or optically (OES module).
Contact: Adam Jeffery
Contact: Adam Jeffery

The NITON XL3 Analyzer is a single unit, hand held, high performance portable x-ray fluorescence (XRF) elemental analyzer.
The TM3000 is a true desk-top SEM capable of magnifying up to 30,000X. It has the advantage of being capable of viewing un-coated specimens - though that can limit the magnification.
In addition it also has a Bruker EDX analytical system attached thus enabling whole area analysis, spot analysis, line profiles and image-mapping.
Horiba Scientific Aqualog-UV-800-C for florescence analysis in water samples
Contact: GGE Tech Team
Las Gatos Research Liquid Water Isotope Analyzer 24d for High precision water isotopes analysis
Contact: GGE Tech Team
The Labconco FreeZone Benchtop Freeze Dryer is capable of reaching temperatures of -50C under vacuum, removing moisture from samples in preperation for testing or long term storage.
Contact: GGE Tech Team
The Cytation 1 Is a poweful plate reader and imager that combines fluorescence and high contrast brightfield imaging to produce high quality images of samples. The software allows the user to take measurements of their samples, and can automatically count the number of objects that meet the users parameters.
Contact: GGE Tech Team
Geophysics & surveying equipment list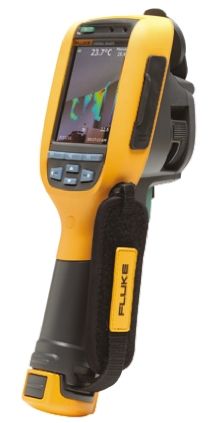 The Fluke TiR125 Thermal Imager is comercially used for building diagnostics; detecting air leaks, hidden moisture, construction defects and heat loss, etc. This thermal imaging camera is widely used in research pertaining to geophysics and forensic entomology.
Contact: Jamie Pringle / Luke Hobson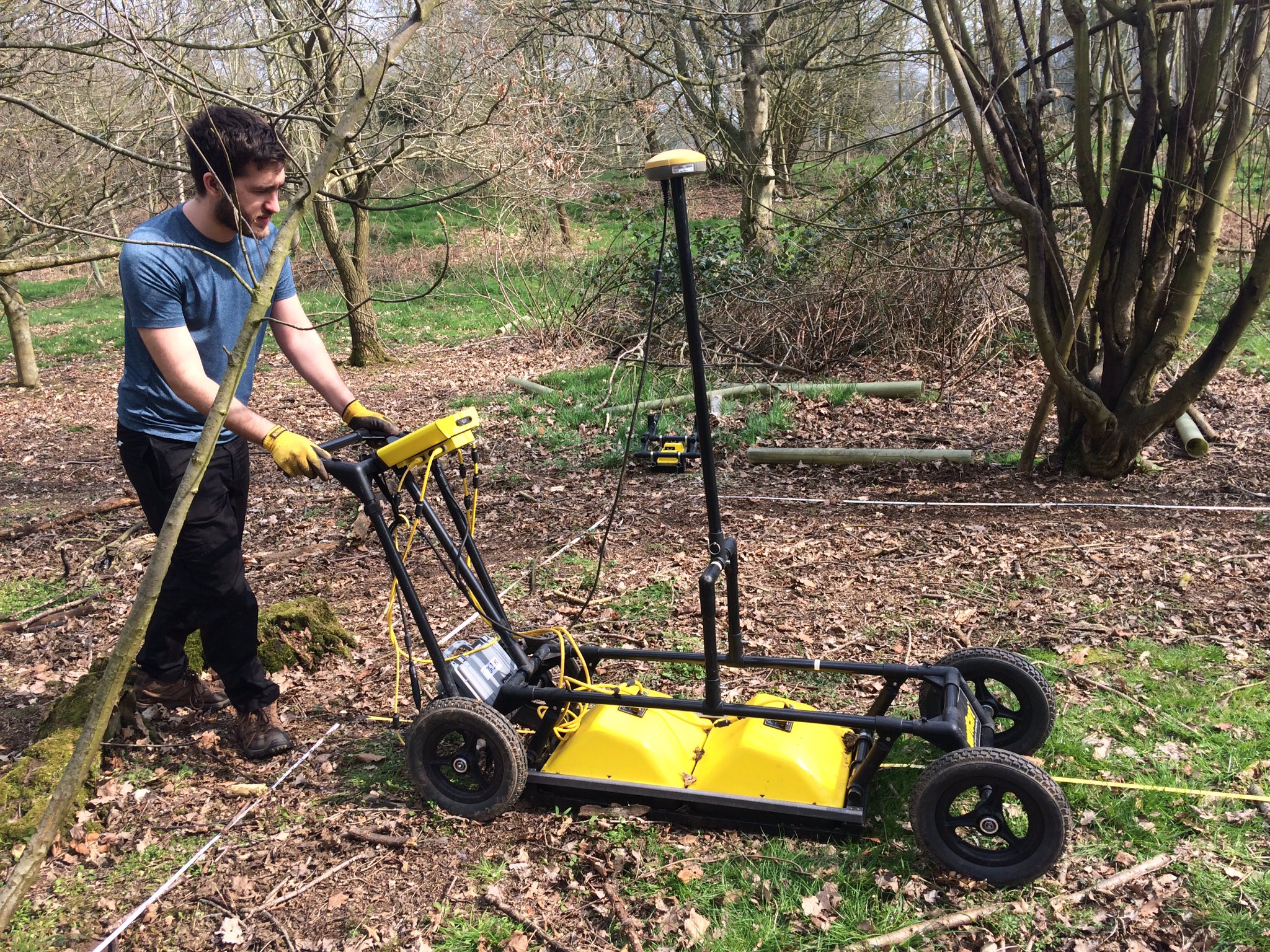 Collects 2D vertical site transects using set central frequency transmitter/receiver antenna, available are 250 MHz, 500 MHz and 1000 MHz on cart configuration. Ability to view buried object location/approx. sizes in real time and can create 3D datacubes post-data processing.
Contact: Jamie Pringle / Luke Hobson
Video: GPR with Dr. Jamie Pringle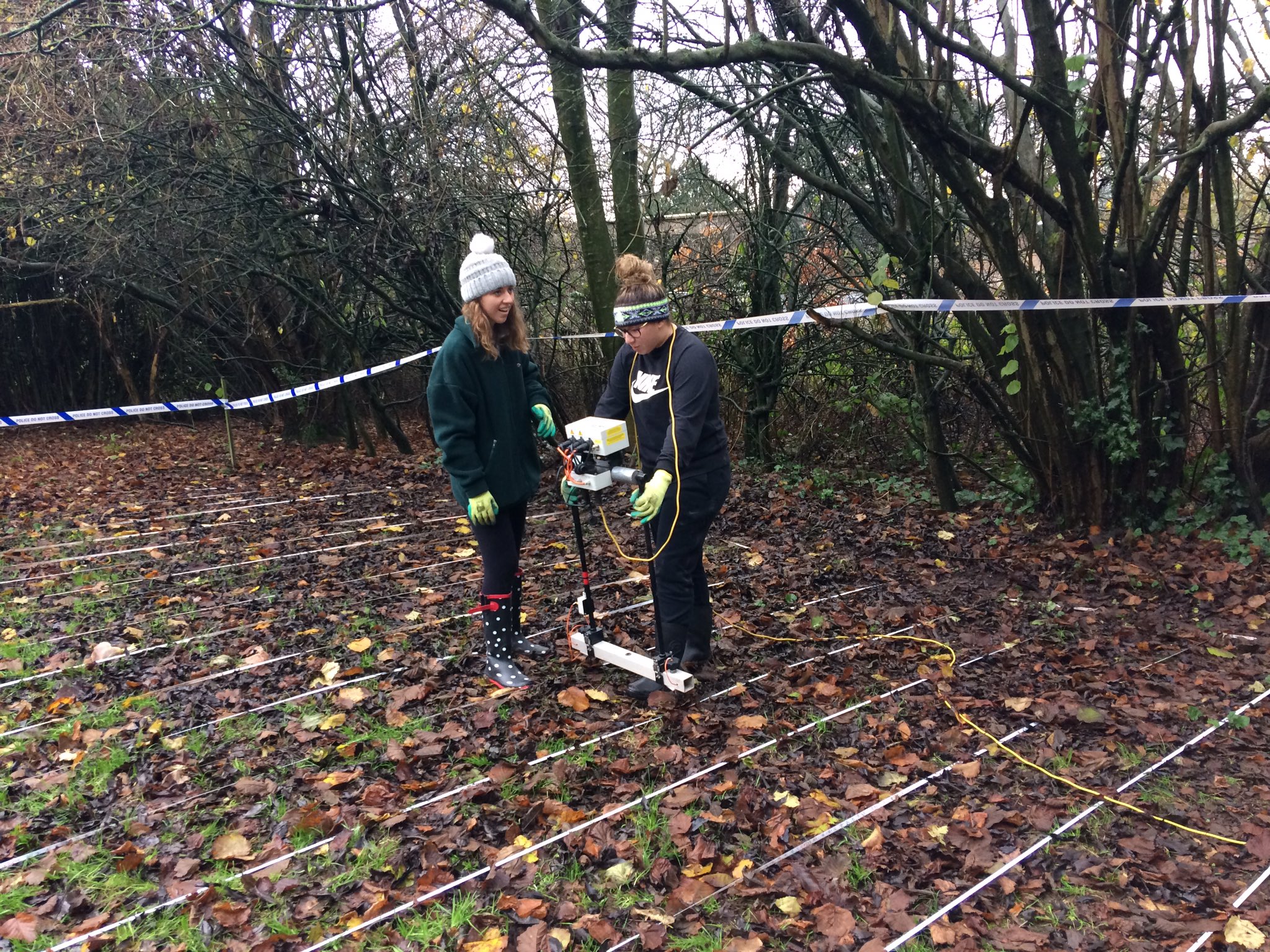 Collects apparent resistivity readings over sampled area (can change probe spacings/configurations to collect multiple readings/depths), which can be processed for either 2D lines or 3D surface grids, but depth limited.
Contact: Jamie Pringle / Luke Hobson
‌
Used to measure relatively small conductivity (quadrature) and magnetic susceptibility (inphase) changes in ground and surrounding environment, typically up to 10m bgl in good conditions but relatively poor resolution (3.6m separated transmitter/receiver coils).
Contact: Jamie Pringle / Luke Hobson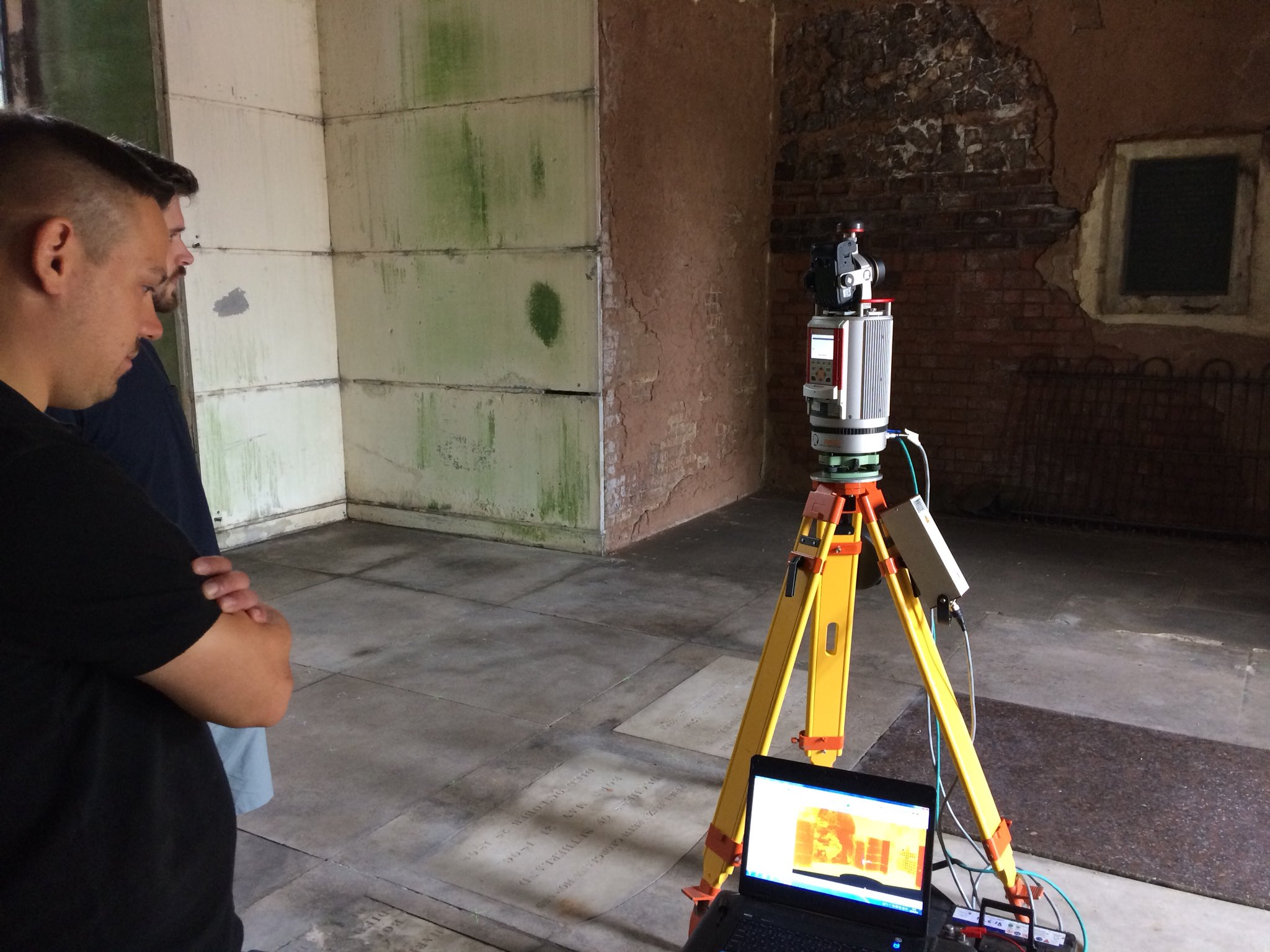 Used to collect dense data point clouds (can colour points with RGB from instrument camera) over scanned area, converts to DTM or can interrogate later for surface depression/elevation areas etc.
Contact: Jamie Pringle / Luke Hobson
Video : Surveying with Dr. Jamie Pringle
Collects single points using reflector/reflectorless to accurately (~mm) survey specified site points. Useful to convert site to real-world co-ordinates.
Contact: Jamie Pringle / Luke Hobson
Video : Surveying with Dr. Jamie Pringle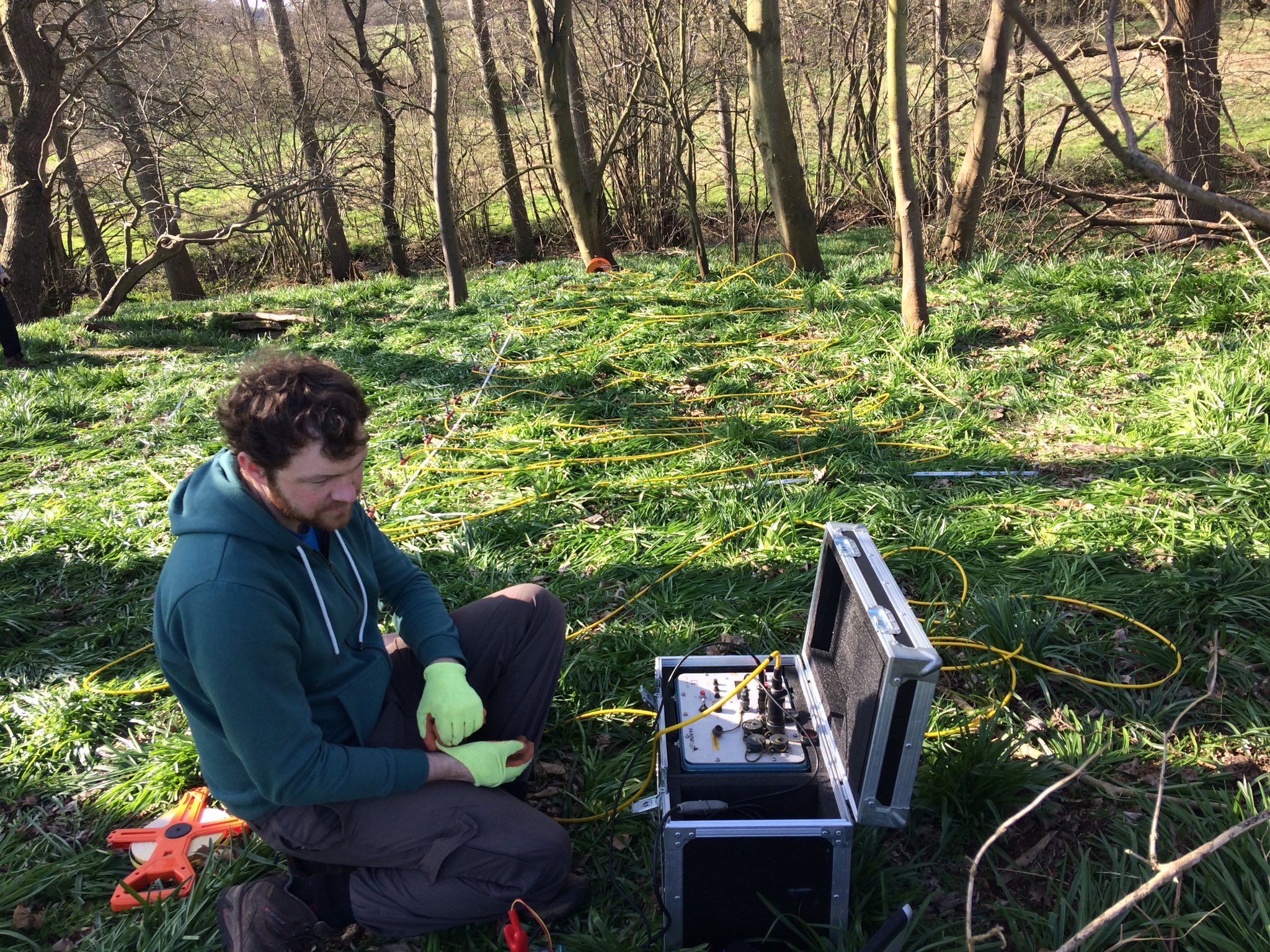 Used to generate 2D vertical resistivity slices over specified area to characterise object size/depth up to 50m bgl. Produces high quality data but not suitable for initial surveying because of it's set up time.
Contact: Jamie Pringle / Luke Hobson
Video: ERT with Dr. Jamie Pringle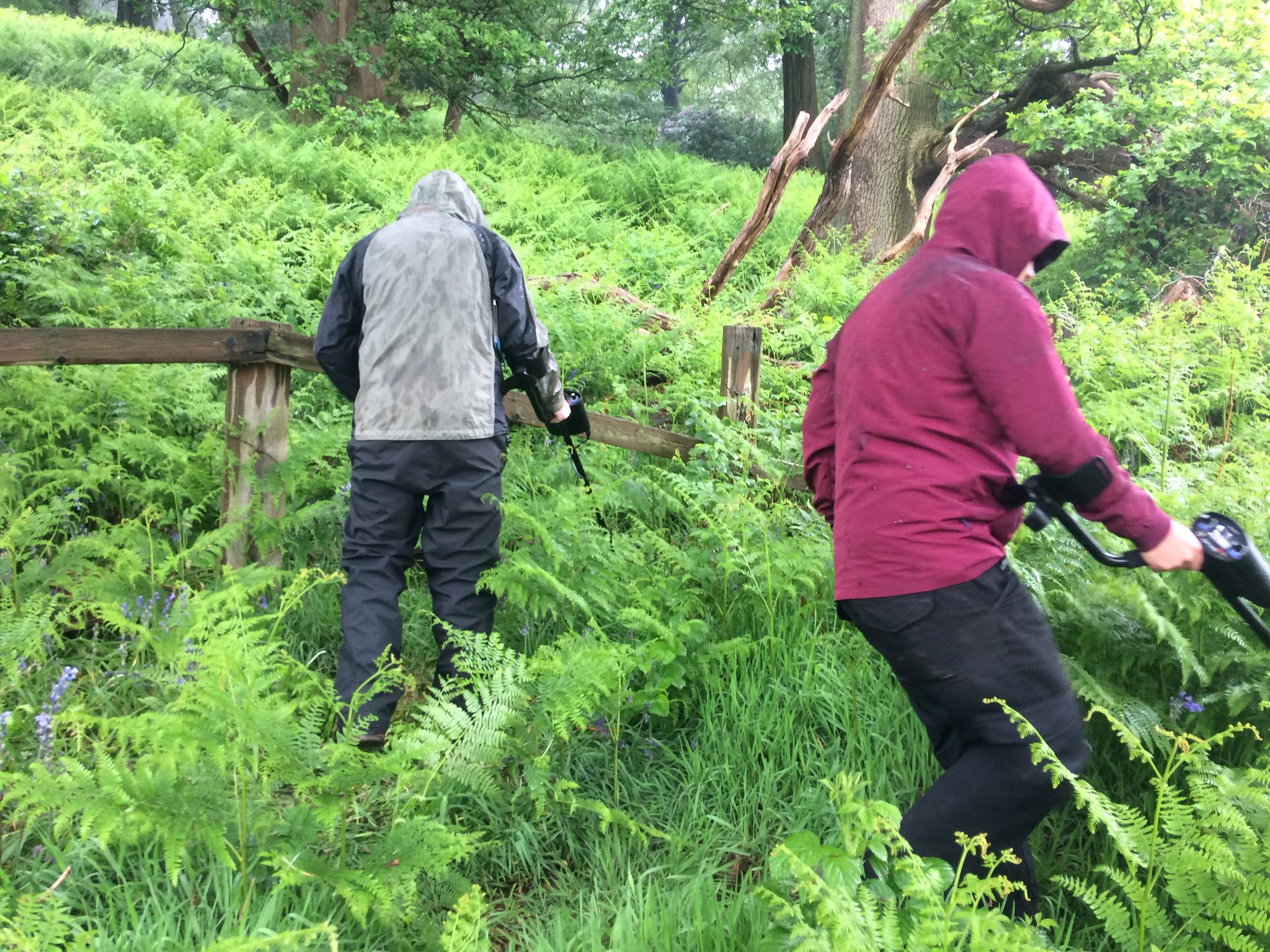 Actually conductivity meters, can detect metallic objects up to 1m bgl in good conditions with careful coverage over survey sites.
Contact: Jamie Pringle / Luke Hobson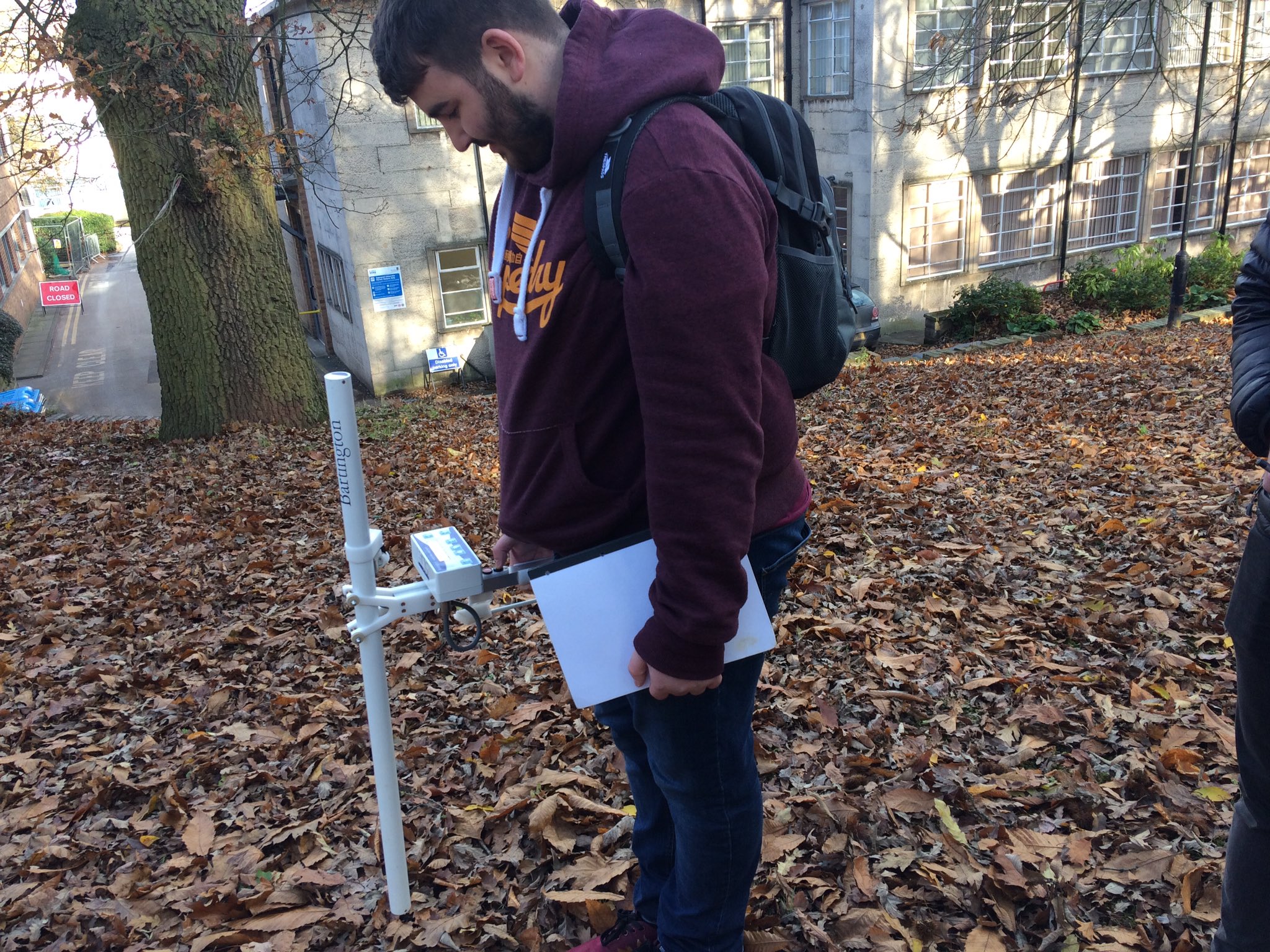 Very sensitive to near-surface magnetic anomalies (depth limited to few metres), careful calibration and data collection required, and can be affected by above-ground metallic interference.
Contact: Jamie Pringle / Luke Hobson
Video: Magnetic Gradiometry with Dr. Jamie Pringle
*Accreditation is dependent on the degree route and modules taken